Our headquarters are located at Vila Olímpia in São Paulo city. It's the service base for suppliers, customers and partners. It also where the Shared Services Center is, which areas are: Purchasing, Marketing, Products, Legal, HR, Tax, Finance and Telesales.
Reference between distributors in the brazilian pharmaceutical market. We have strong relationships with suppliers and customers in all regions of the country.
Our technology: Sap, Schaefer and Knapp.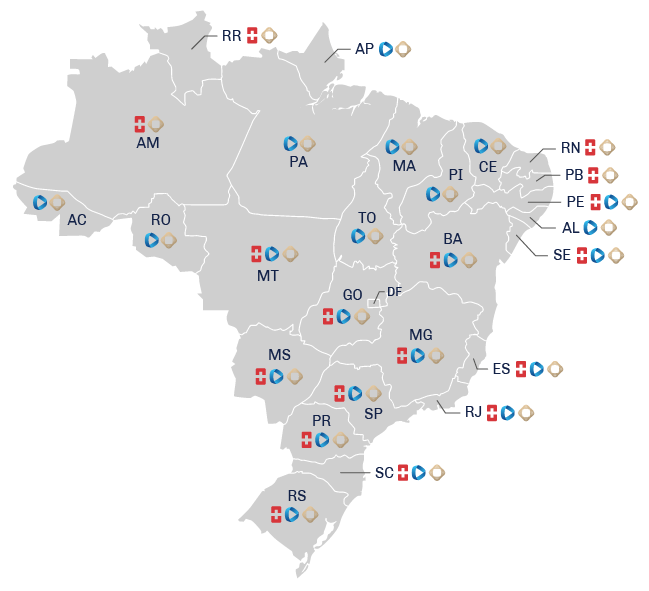 Customer service all over Brazil
33 distribution centers