About us
Reference between distributors in the brazilian pharmaceutical market. We have strong relationships with suppliers and customers in all regions of the country.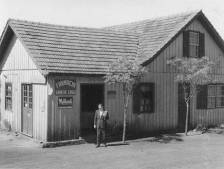 More health to more people
We are one of the extensions of suppliers, always bringing solutions to customers and focusing on the final consumers and patients.
Get to know more about GrupoSC's history.
The company's initial milestone is in Laranjeiras do Sul, west of Paraná, where pharmacists Gilberto and Hieda Mayer inaugurated the SantaCruz Pharmacy. The company expanded its business and, in the 1980s, distribution became its main activity. In 2016 along with the acquisition of Panpharma and Oncoprod Sar, GrupoSC was created.